Testimonial for Suharni Mohammad
I once read a quote, "Be Strong and You will Feel Strong" these words definitely hold true for me.
I am a proud mother of four and I have been training with Sue for almost 5 years. My children are aged 12, 11, 8 and 6 years old. After my son was born, I decided that I needed to take back control of my weight, body and fitness with my "childbearing years" behind me. I had put on almost 18 kgs with my pregnancies and never quite lost the extra weight. I walked around lugging both a physical weight but also a mental one as I didn't like what I saw and nor how I felt.
I signed up with a gym near my work place and started attending a variety of group fitness classes. I got to know Sue or "Sue Power" as she was popularly known as Sue was a key instructor for the Les Mills classes which included Body Combat, Attack and Pump. She was well known not only for her fantastically ripped body but also for her packed high-energy classes that guaranteed a fun yet thorough work-out. Her classes were always the highlight of my week.
When I learnt Sue was also a personal trainer, I decided to take my work-outs to a new level. I had read the importance of resistance training to kick-start one's metabolic rate and was keen to see what else I could do to get in shape. I felt more comfortable working-out with a female trainer and chose Sue because she was not only extremely well-qualified but just as important; she had a sincere, patient and encouraging demeanor that quickly put me at ease.
Having Sue by my side on my 'fitness journey' has changed my life. With a combination of group fitness classes, running 2 to 3 times a week and PT with Sue, I now have a body that I like; having gained muscle mass and massively improved my fitness level. I can say I feel stronger and fitter now than I ever did, even as I look back at my twenties!
With a full time job and four young children to juggle, making time for the gym isn't easy but definitely possible. It takes good time management, focus and determination and of course, a dedicated trainer like Sue to encourage and spur me on. My work­ outs are an essential part of my life and key in ensuring I am mentally focused, energized and "strong" to take on the other parts of my life!
Recently, Sue also started training my daughters who are budding school athletes. They have benefited not only from her customized programmes but even more importantly, her encouragement which has given them more confidence and mental focus to excel. You could say training with Sue has now become very much a family affair!
Personal Training is available for Individual One on One, Buddies, Couples or Small Groups.
Are You Inspired?
Get Fit with Us now

Small movement for Bigger improvement
FOUNDER AND PRINCIPAL TRAINER ​
Suharni Mohammad aka Sue Power
A dynamic lady entrepreneur and a champion at heart, Sue has won many championships and awards for her bodybuilding and martial arts skills in Silat, including being awarded for The Most Improved Bodybuilder of The Year (Kazakhstan and Singapore) and selected for The World's Women Bodybuilding Championship in Poland and Australia. Her latest triumph was being crowned Champion in Women Bodybuilding Masters over 45 years open category on 16th May 2016 in Adelaide, Australia. She was also the Champion for Women Bodybuilding below 55kg on 9th December 2014 in Mumbai, India. She has always been active since her school days in track & field, hockey, basketball, badminton, netball and volleyball.
Trained in multiple disciplines of fitness and is a reservoir of knowledge and insights as far as the science of fitness is concerned, Sue's hunger to explore the working of the human body is simply insatiable. She believes that the human body is an amazing creation and one can mould it with any type of training. A powerhouse of energy and enthusiasm, Sue enjoys the magic and excitement of working with thousands of people and helping them transform their physique and improve their fitness level.
Her passion is to empower her clients to attain optimum health and fitness. With roots in martial arts, fitness, yoga and bodybuilding, Sue is an elite trainer with 26 years of experience in the fitness industry and holds a Bachelor of Science (Sports Science) from Edith Cowan University, Western Australia.
She is well known for her great sense of humour and lively personality which makes her immensely popular amongst her long-time customers who follow her wherever she goes. A natural crowd puller, her group exercise classes in California Fitness, True Fitness, Planet Fitness and Fitness First were known for powerful, challenging yet entertaining workouts. 
Sue was also one of the lead presenters for Planet Fitness/True Fitness Mega Combat annual event 2003-2010.
Gold Medallist
Women Bodybuilding Masters over 45years Open Category, WFF Asia Pacific Championships (Australia, 2016) 
Gold Medallist
6th WBPF World Bodybuilding & Sports Physique Championship, below 55kg category (India, 2014) 
Bronze Medallist
48th ABBF Asian Bodybuilding & Physique Sports Championship, above 49kg category(Macao, 2014)
Fifth Place
IFBB International Bodybuilding & Fitness Invitation Championship, Physique category below 160cm (HongKong, 2014)
Bronze Medallist
Women's Bodybuilding 50kg
Asian-SEA Bodybuilding & Physique Championships (2010)
4th Place Women's Bodybuilding 50kg
WBPF World Women's Physique Sports & Women's Bodybuilding Championships (2010)
Nominee
Sportswoman of The Year (2000)
Gold Medallist
17th IFBB Asian Women Bodybuilding Championship, 52kg category (2000)
The Most Improved Bodybuilder of The Year (2000)
Gold Medallist
14th IFBB Asian Mixed Pair Bodybuilding Championship with Mr. Ramlan Ramli (2000)
Gold Medallist
16th IFBB Asian Women Bodybuilding Championship, 52kg category (Kazakhstan, 1999)
The Most Improved Bodybuilder of The Year (Kazakhstan, 1999)
Bronze Medallist
15th IFBB Asian Women Bodybuilding Championship, 52kg category (South Korea, 1998)
Top Winner, Fastest Push Up Contest
Female Category (Singapore Press Holdings, 2005)
Miss Charisma, Group Exercise Instructor
Planet Fitness Singapore (2003)
Group X Aerobics Instructor of the Month
California Fitness Centers (November 2001)
Best Personal Training Sales Performance
California Fitness Centers (2000)
Top Personal Trainer
California Fitness Centers (1999)
Bronze Medallist
Miss Fitness Competition (1998)
Singapore National Team in Malay Martial Arts of Self-Defense (SILAT)
(1985-1990)
Bachelor of Science (Sports Science)
Edith Cowan University (Perth Western Australia)
Diploma in Business Administration
Singapore Polytechnic
Diploma in Professional Health & Fitness
Reebok Alliance of Singapore
Diploma in Yoga
Shri Krishna Yoga Institute (SKY)
Certified Fitness Trainer
International Sports Sciences Association (ISSA)
Specialist in Performance Nutrition
International Sports Sciences Association (ISSA)
Certified Accelerated Results Program
School of Excellence (California Fitness Centers Singapore)
Certified Kettlebell Teacher Level 1
International Kettlebell and Fitness Federation (IKFF)
ViPR Training
Fit Professionals (FitPro)
Train to Gain
FIT Innovations Singapore continuing education in association with
American Council on Exercise (ACE)
Train to Trim
FIT Innovations Singapore continuing education in association with
American Council on Exercise (ACE)
Certificate in Body Pump Training
Les Mills Australia (California Fitness Centers Singapore)
Certificate in Body Combat Training
Les Mills Australia (California Fitness Centers Singapore)
Certificate in Body Jam Training
Les Mills Australia (Fitness First Singapore)
Certificate in Body Step Training
Les Mills Australia (Planet Fitness Singapore)
Certificate in Body Attack Training
Les Mills Australia (Planet Fitness Singapore)
Certificate in Body Balance Training
Les Mills Australia (Fitness First Singapore)
103rd Yoga Instructors' Certificate Course
Vivekananda Yoga Centre (YICC, Singapore)
Certificate of Achievement, Reebok Core Training
(Reebok University, Singapore)
Certificate of Attendance, The Resolution 2001
(Reebok University, Singapore)
Reebok Martial Arts: Offence & Defense, Reebok Rhythm Section: Athletic Training
Shoulder Movement Analysis & Reconditioning
Innervate
Certificate of Achievement, Basic Sports Massage Course
Singapore Sports Council
Fitness Instructor Course
Singapore Sports Council & Singapore Fitness Instructors' Association
Basic Exercise Course
Singapore Sports Council & Singapore Fitness Instructors' Association
Built to last. Success Starts Here.
Regardless of your background, age-group, fitness level, body weight or preference
We have the program for you!
Our Personal Training Programs Include:
... I got my form correct and reduce any possible injuries along the way. Liz as my trainer not only trained, but more like a mentor, a coach to me. Now that I looked back, I couldn't have found a more suitable PT other than Liz because she has the expertise, and resourceful (the knowledge, the diversity of the workout exercise at her fingertips) and most importantly for me, she is a genuine person which I can relate to. And that's why I trusted her to train me. During my PT program with Liz, I managed to lose my weight as much as 14.1kg! I feel much better to start off training by myself as Liz had given me the knowledge and shown the proper way of exercise...
Read the full story >>
Lauren K.
... Sue allayed my fears of working out at the gym. She is very sensitive to the needs of the clients because she is able to read non-verbal cues. She helped me overcome my initial anxieties by demonstrating and explaining very clearly what I should do.Sue is very attentive during my sessions. She makes me feel that I am the only one working out at the gym...
Read the full story >>
Dr. Geraldine Song
... Zaf is extremely inspirational through her second to none knowledge of body function, technique and nutrition. She is a perfectionist insisting form is never compromised meaning training sessions always come to the fullest reward. ... Zaf's deep technical knowledge and understanding of strength training, weightlifting, functional fitness and even yoga makes her an unmatched trainer. All of ...
Read the full story >>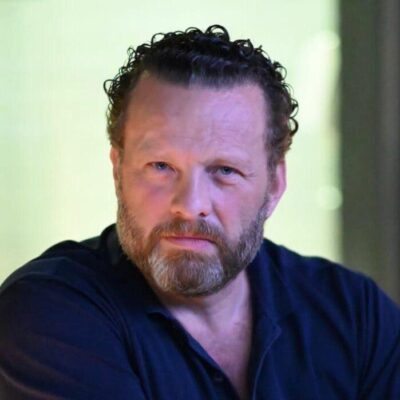 A. Zorn
My initial training session with her was very comfortable and that helped to put some fears to rest. My previous experiences with other trainers were rather unpleasant, as they just dived straight into a workout that was more to their needs than mine. However, Sue made it a point to find out what my needs and goals were and tailored my sessions accordingly to help achieve those goals.
Read the full story >>
Annabelle S.
... When I first met Sue and communicated my fitness goals of wanting to increase my muscular strength and size to her, she didn't even doubt the possibility of achieving that even though I was already 51 years old then. Sue is very observant in identifying my areas of physical weaknesses. Whenever the going gets tough, Sue will always have an encouraging word to push me on to complete the next rep. I'm also impressed with her generosity in sharing her wealth of knowledge and experience about fitness and training. She freely imparts her skills to me so that I can perform those exercises on my own...
Read the full story >>
Ek B.Y.
... I have trained with Sue for the last 3 months, and have seen great results. I feel more energetic, my posture is better and my built has improved significantly compared to when I was gymming without a personal trainer for the last 5 years. We do not just run through the motions of each exercise during our training sessions. Rather, Sue explains in a detailed and easily understandable manner the muscle groups that are being worked on for each exercise. This helps me to better focus my mind and visualise the target muscles for each exercise, for better technique. I train much more effectively than before with better focus and ...
Read the full story >>
Benjamin L.
...As a group class instructor, she made sure we got the moves right so as to work the targeted muscle groups, instead of just simply going through the motions. She always manages to make the classes so fun. It's no surprise that her classes were always packed to the brim. PT sessions with Sue brought my fitness to the next level. She was able to understand my goals and kept me motivated to improve each week. Sue modified each exercise to accommodate my mild-scoliosis condition. In no time, I was able to see results in the ease I had at my Body Pump sessions and lost the much dreaded post-pregnancy flab. I also saw significant improvements in my running form and speed, all thanks to Sue!
Read the full story >>
Lena L.
I've been always against the idea of engaging a personal trainer. It's a waste of money. What's so difficult to exercise? Isn't it running on treadmill and carrying weights? My perception changed completely after I had 2 trial lessons with Liz. PT sessions with Liz were great! She is very professional and always explains the usage and reasons of doing certain exercises or machines. Liz even went to the extent of preparing a list of my diet so that I can put on weight whilst still maintaining a healthy desirable body fat percentage. It really touches me. Communicating with Liz is never a problem. Even though she's my PT, it doesn't mean we talk only about exercise. In fact, we are able to converse about everything under the sun.

Joyce K.
Before engaging Liz as my PT, going to the gym or even the idea of jogging is such a chore. Liz is very friendly and makes me feel comfortable immediately during our 1st meet. I was pleasantly surprise with Liz's enthusiasm in trying to understand and assist me in achieving my goal. She's very knowledgeable and encourages me to ask her questions on the various exercises that she made me do. I now have better appreciation on the different exercises that I've done. Liz had also came up with a list of exercises that I can do on my own and at home. So there's no excuse to tell myself that I can exercise only when I'm in the gym. Great to have a personal trainer that is able to motivate, push and cheer me on.
N. Jaffar
...PT sessions with Liz were tough initially as my stamina then was still very weak. However with Liz's patience, encouragement and guidance, my stamina and strength were built up gradually and PT sessions with her became more enjoyable. Most important of all, I have achieved visible weight loss! My body is better toned and I do not suffer from lethargy like before and looked more healthy in person. Encouraged with the positive changes to my physical outlook. Besides the physical results I had achieved, Liz has also made me gain back my self-confidence. With the results and transformation I have gone through, I definitely feel more excited and motivated to continue training and keeping fit. Liz is also very dedicated and professional trained for guidance and encouragement...
Read the full story >>
Jan P.
...hard-going especially for people like me who have not been exercising regularly for the past 10 years! But I was prepared to work hard. I must say and as my PT, Liz is totally aware of my blood pressure, constantly asking and checking with me about my well-being. Liz has a wealth of knowledge and experience and the best part is, she is ever-willing to share with me. Personal training sessions with Liz have always been tough and focused yet enjoyable and beneficial. Upon reflection, I know I couldn't have done all these by myself. Without Liz's guidance and motivation, it would have been impossible feat to lose weight. I would certainly recommend my friends to PT because it is very focused training on all aspects of fitness, mobility, flexibility and strength. It is a good way of "investing" your money, in return for your own health...
Read the full story >>
Indrawati A.
... I have a very fragile back, the consequence of a strong scoliosis and a very serious back injury (while skiing). I really liked her original approach to adapt the exercises to concentrate on my problem areas within a whole shaping program. The attention to my back was also always on her mind. We also discussed often the 'recipe' for a healthy body between the right levels of weight and cardio exercises, and she gave me valuable counsel. Liz made me enjoy going to the gym and I always end up our sessions extremely satisfied. Results were visible and lasting on my overall body and fitness level; weight loss, fat percentage drop, obvious toning of arms & legs. Liz gives the wonderful personal touch, which makes the difference between looking forward to a gym session and having to go through a gym session!
Read the full story >>
M. Rossi
...Sessions with Sue have always been engaging, and very rigorous. Sue taught me a lot on technique, breathing, nutrition, control and even positivity. She has always been encouraging and concerned not only about you as a client, but more of you as a person. She is incredibly responsible giving as a person and I greatly appreciate that.It' s been four years now, since I' ve been with Sue, and we have a great communication network and a strong mutual understanding of each other' s habits and styles. She never hesitates to share, encourage and support. I place a huge amount of trust in her, that she knows what's best for my body and fitness. Sue probably knows my body better than I do!
Read the full story >>
Dr. Samuel W.
...My weight then was 61kg and body fat was 32%. Under Liz's training within six months my weight was reduced to 51kg and my body fat was 24%. My objective all along was to get back to my pre-pregnancy weight and I had achieved that mostly with Liz's planned exercise program and her inputs on my diet. She not only told me what to eat, but when to eat. All her work outs were planned in such a way that it helped me to build my stamina, my strength and 1 was able to fit back into my pre-pregnancy clothes! I decided to give gym training a break and try out Bollywood dancing and I enjoyed that but soon I realized that I was not as disciplined as I ...
Read the full story >>
Tania Mukherjee