Not Just
a quick fix ! We approach health as an entire lifestyle.
Here to help you stay fit
At FIT 247, we cherish quality and integrity as our core values, and we are constantly mindful of achieving excellence in everything we do. Our holistic fitness program is specially tailored to your needs and is supervised and administered by our experienced and industry-certified trainers at our centrally located and exclusive training facility.
We are committed to helping our customers stay fit, feel the improvement and see positive transformation 24 hours a day, 7 days a week, hence our motto: Fitness . Improvement . Transformation 
We Listen.
We Coach.
We Educate.
Built to last. Success Starts Here.
Our Personal Training Programs Include:
Built to last. Success Starts Here !
a 30 minutes Fit to Function Group Workout
Simple yet effective exercises tailored to deliver you transformative results fast. A High Intensity resistance training which incorporates strength and aerobic conditioning workout. Sweat as you accelerate fat burn and increase your fitness game to the next level!
What is Fit In A Flash 30 ?
Group of 4-6 participants
For Everyone
Any Fitness Level
Build Muscular Endurance
Improve Aerobic Capacity
Develop Strength
Improve Range of Motion and Coordination
a 30 minutes Fit to Lift Group Workout
This Program is for YOU if you want to move better with control, increase lean muscle mass, shred fat fast and improve your performance. Total body strength conditioning with the aim to get you Stronger, Leaner and Fitter within a short period of time to UNLEASH THE ATHLETE IN YOU !
What is Built To Last 30 ?
Group of 4-6 participants
For Everyone
Any Fitness Level
Pack On Lean Muscle Mass
Move Well
Develop Strength
Look And Feel Good
Booty Blast & Core Challenge
Lose that junk in the trunk and get rid of that muffin top! Strengthen and firm the abdominals, butt, hips and thighs through this challenging yet fun routine. This is the session for you if you want to have a fabulous looking midsection and buns of steel!
Specially customized to blast the flab, sculpt your overall body and transform your physique. Feel the improvement in your strength/endurance and see a fitter tighter and stronger new you! Circuit training program using various fitness exercise methods including, but not limited to, resistance training, cardiovascular training, kickboxing and calisthenics.
Fun Fit Fab Boot Camp for Women
Customized just for women to get fit, healthy and strong while enjoying a fun workout together with friends in the beautiful outdoors. You can come and sweat, wear no make-up and just be yourself! Although it's a boot camp style program, you're not going to find anyone yelling at you! We encourage and motivate you in a positive way – never berating you!
Fit to Function Boot Camp for Everyone
Want to work on a common fitness goal with your friends and family? Look no further! Designed for both men and women of all fitness levels, this boot camp offers something for everyone. Let our trainers help you along, or engage in some peer motivation to get yourself going. Everyone will have a challenging workout and no one is left behind!
Join Us Today
Start Your Fitness,
Improvement
and Transformation.
Fit to Function Training Gym
Our general memberships are limited. and our gym provide privacy and safety for anyone who prefers to exercise in an environment that is a lot less crowded than other bigger commercial gyms. We are non-intimidating and our personable, friendly staff will make you feel right at home
State-of-the-art Equipment
Our training studio boasts a full range of the latest state-of-the-art equipment to optimize your training from head to toe.  FIT 247 is the first training facility in Singapore to use brand new Calibre Pro-Line and Calibre Xtreme equipment.
Specialized Training Tools
Our wide array of specialized training tools includes RIP 60, Sandbells, Kettlebells, Punch/Kick pads, Medicine Balls, Fit Balls, Battling Rope, Forearm Blaster, Twist Slingshot, Twist Agility Ladder and many more. View photos below…
Build a reservoir of energy
to get the best out of life
Whether you're swinging by for a quick workout or planning a long-term fitness regime with us, our doors are open for you.
Our gym is only accessible for members only and only with entry booking. 
Gym membership is available at the following term structure.
Payment mode by Cash, Cheque, PayNow, Bank Transfer to Fit 247 Pte. Ltd. (UEN 200822662C)
Please bring your identification card or passport on your first visit
Gym Entry Booking is required prior to each gym visit
Workout attire and sport shoes must be worn during exercise in the gym. No sandals, slippers or bare feet are permitted especially on the threadmills.
You are required to use workout towel at all times, disinfect equipment after use and return weights back where they belong.
You should comply with the prevailing COVID-19 measures for safe management measures jointly issued by Sport Singapore and our government.
* One time processing fee of S$45. Processing fees are waived for 12, 6 and 3 months memberships contract .
** Peak hours are on Monday through Friday from 5 to 8 pm and Saturdays 10.30am to 1pm.
Small movement
For bigger improvement
We help you build stamina and endurance
that can take you a long way in the day
... I got my form correct and reduce any possible injuries along the way. Liz as my trainer not only trained, but more like a mentor, a coach to me. Now that I looked back, I couldn't have found a more suitable PT other than Liz because she has the expertise, and resourceful (the knowledge, the diversity of the workout exercise at her fingertips) and most importantly for me, she is a genuine person which I can relate to. And that's why I trusted her to train me. During my PT program with Liz, I managed to lose my weight as much as 14.1kg! I feel much better to start off training by myself as Liz had given me the knowledge and shown the proper way of exercise...
Read the full story >>
Lauren K.
... Sue allayed my fears of working out at the gym. She is very sensitive to the needs of the clients because she is able to read non-verbal cues. She helped me overcome my initial anxieties by demonstrating and explaining very clearly what I should do. Sue is very attentive during my sessions. She makes me feel that I am the only one working out at the gym...
Read the full story >>
Dr. Geraldine Song
... Zaf is extremely inspirational through her second to none knowledge of body function, technique and nutrition. She is a perfectionist insisting form is never compromised meaning training sessions always come to the fullest reward. ... Zaf's deep technical knowledge and understanding of strength training, weightlifting, functional fitness and even yoga makes her an unmatched trainer. All of ...
Read the full story >>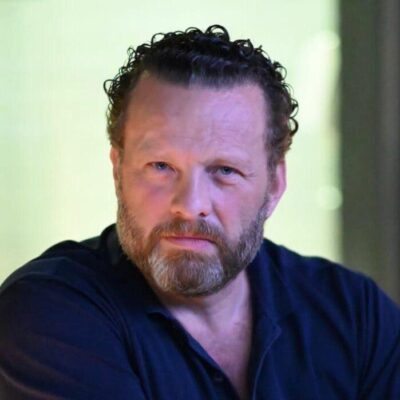 Anders Z.
My initial training session with her was very comfortable and that helped to put some fears to rest. My previous experiences with other trainers were rather unpleasant, as they just dived straight into a workout that was more to their needs than mine. However, Sue made it a point to find out what my needs and goals were and tailored my sessions accordingly to help achieve those goals.
Read the full story >>
Annabelle S.
... When I first met Sue and communicated my fitness goals of wanting to increase my muscular strength and size to her, she didn't even doubt the possibility of achieving that even though I was already 51 years old then. Sue is very observant in identifying my areas of physical weaknesses. Whenever the going gets tough, Sue will always have an encouraging word to push me on to complete the next rep. I'm also impressed with her generosity in sharing her wealth of knowledge and experience about fitness and training. She freely imparts her skills to me so that I can perform those exercises on my own...
Read the full story >>
Ek B.Y.
... I have trained with Sue for the last 3 months, and have seen great results. I feel more energetic, my posture is better and my built has improved significantly compared to when I was gymming without a personal trainer for the last 5 years. We do not just run through the motions of each exercise during our training sessions. Rather, Sue explains in a detailed and easily understandable manner the muscle groups that are being worked on for each exercise. This helps me to better focus my mind and visualise the target muscles for each exercise, for better technique. I train much more effectively than before with better focus and ...
Read the full story >>
Benjamin L.
...As a group class instructor, she made sure we got the moves right so as to work the targeted muscle groups, instead of just simply going through the motions. She always manages to make the classes so fun. It's no surprise that her classes were always packed to the brim. PT sessions with Sue brought my fitness to the next level. She was able to understand my goals and kept me motivated to improve each week. Sue modified each exercise to accommodate my mild-scoliosis condition. In no time, I was able to see results in the ease I had at my Body Pump sessions and lost the much dreaded post-pregnancy flab. I also saw significant improvements in my running form and speed, all thanks to Sue!
Read the full story >>
Lena L.
I've been always against the idea of engaging a personal trainer. It's a waste of money. What's so difficult to exercise? Isn't it running on treadmill and carrying weights? My perception changed completely after I had 2 trial lessons with Liz. PT sessions with Liz were great! She is very professional and always explains the usage and reasons of doing certain exercises or machines. Liz even went to the extent of preparing a list of my diet so that I can put on weight whilst still maintaining a healthy desirable body fat percentage. It really touches me. Communicating with Liz is never a problem. Even though she's my PT, it doesn't mean we talk only about exercise. In fact, we are able to converse about everything under the sun.

Joyce K.
Before engaging Liz as my PT, going to the gym or even the idea of jogging is such a chore. Liz is very friendly and makes me feel comfortable immediately during our 1st meet. I was pleasantly surprise with Liz's enthusiasm in trying to understand and assist me in achieving my goal. She's very knowledgeable and encourages me to ask her questions on the various exercises that she made me do. I now have better appreciation on the different exercises that I've done. Liz had also came up with a list of exercises that I can do on my own and at home. So there's no excuse to tell myself that I can exercise only when I'm in the gym. Great to have a personal trainer that is able to motivate, push and cheer me on.
Nurasyikin J.
...PT sessions with Liz were tough initially as my stamina then was still very weak. However with Liz's patience, encouragement and guidance, my stamina and strength were built up gradually and PT sessions with her became more enjoyable. Most important of all, I have achieved visible weight loss! My body is better toned and I do not suffer from lethargy like before and looked more healthy in person. Encouraged with the positive changes to my physical outlook. Besides the physical results I had achieved, Liz has also made me gain back my self-confidence. With the results and transformation I have gone through, I definitely feel more excited and motivated to continue training and keeping fit. Liz is also very dedicated and professional trained for guidance and encouragement...
Read the full story >>
Jan P.
...hard-going especially for people like me who have not been exercising regularly for the past 10 years! But I was prepared to work hard. I must say and as my PT, Liz is totally aware of my blood pressure, constantly asking and checking with me about my well-being. Liz has a wealth of knowledge and experience and the best part is, she is ever-willing to share with me. Personal training sessions with Liz have always been tough and focused yet enjoyable and beneficial. Upon reflection, I know I couldn't have done all these by myself. Without Liz's guidance and motivation, it would have been impossible feat to lose weight. I would certainly recommend my friends to PT because it is very focused training on all aspects of fitness, mobility, flexibility and strength. It is a good way of "investing" your money, in return for your own health...
Read the full story >>
Indrawati A.
... I have a very fragile back, the consequence of a strong scoliosis and a very serious back injury (while skiing). I really liked her original approach to adapt the exercises to concentrate on my problem areas within a whole shaping program. The attention to my back was also always on her mind. We also discussed often the 'recipe' for a healthy body between the right levels of weight and cardio exercises, and she gave me valuable counsel. Liz made me enjoy going to the gym and I always end up our sessions extremely satisfied. Results were visible and lasting on my overall body and fitness level; weight loss, fat percentage drop, obvious toning of arms & legs. Liz gives the wonderful personal touch, which makes the difference between looking forward to a gym session and having to go through a gym session!
Read the full story >>
Magali R.
...Sessions with Sue have always been engaging, and very rigorous. Sue taught me a lot on technique, breathing, nutrition, control and even positivity. She has always been encouraging and concerned not only about you as a client, but more of you as a person. She is incredibly responsible giving as a person and I greatly appreciate that. It' s been four years now, since I' ve been with Sue, and we have a great communication network and a strong mutual understanding of each other' s habits and styles. She never hesitates to share, encourage and support. I place a huge amount of trust in her, that she knows what's best for my body and fitness. Sue probably knows my body better than I do!
Read the full story >>
Dr. Samuel W.
...My weight then was 61kg and body fat was 32%. Under Liz's training within six months my weight was reduced to 51kg and my body fat was 24%. My objective all along was to get back to my pre-pregnancy weight and I had achieved that mostly with Liz's planned exercise program and her inputs on my diet. She not only told me what to eat, but when to eat. All her work outs were planned in such a way that it helped me to build my stamina, my strength and 1 was able to fit back into my pre-pregnancy clothes! I decided to give gym training a break and try out Bollywood dancing and I enjoyed that but soon I realized that I was not as disciplined as I ...
Read the full story >>
Tania M.